CBD "Watermelon Drops" Hard Candy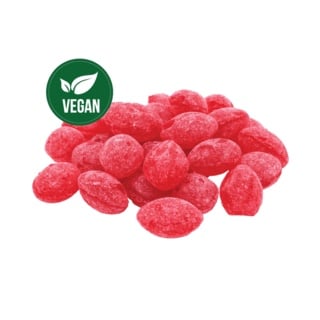 Our "Watermelon Bombs" hard candies provide a sweet and fruity taste that'll have you thinking of summer all year long! Our hard shell CBD edibles are available in 750mg (12oz). All of our products are made in America and are carefully formulated for the ultimate CBD experience.
Serving Size: 1 Watermelon Drop
Serving Size Per Container: 750mg (Approx. 60 Pieces)
Concentration Per Serving: 12.5mg
Suggested Use: Consume no more than 2 pieces every 6 hours.
Storage: Store in a cool, dry place away from excessive heat, light, and humidity in order to preserve quality.
Warning: Keep out of the reach of children & pets. May induce drowsiness. This product and statement has not been evaluated by the food & drug administration.
Ingredients:
CBD Isolate, Sugar, Corn Syrup, Citric Acid, Artificial & Natural Flavors, Yellow 5, Red 40, and *Allergens*
All of our CBD Gummies contain Organic Coconut Oil